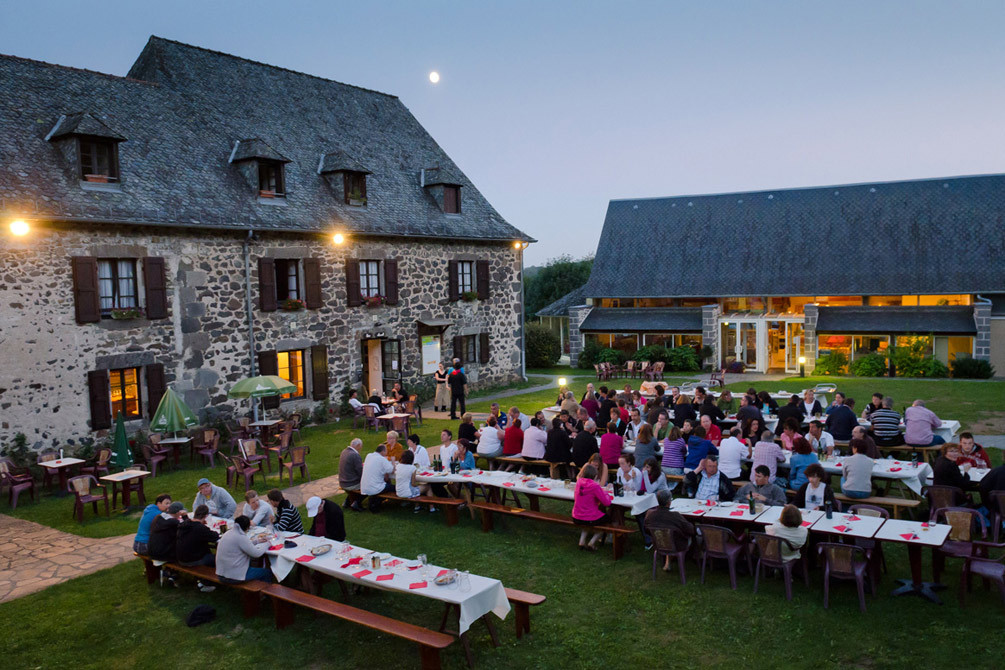 Holiday Resort BROMMAT EN CARLADEZ *** /Aveyron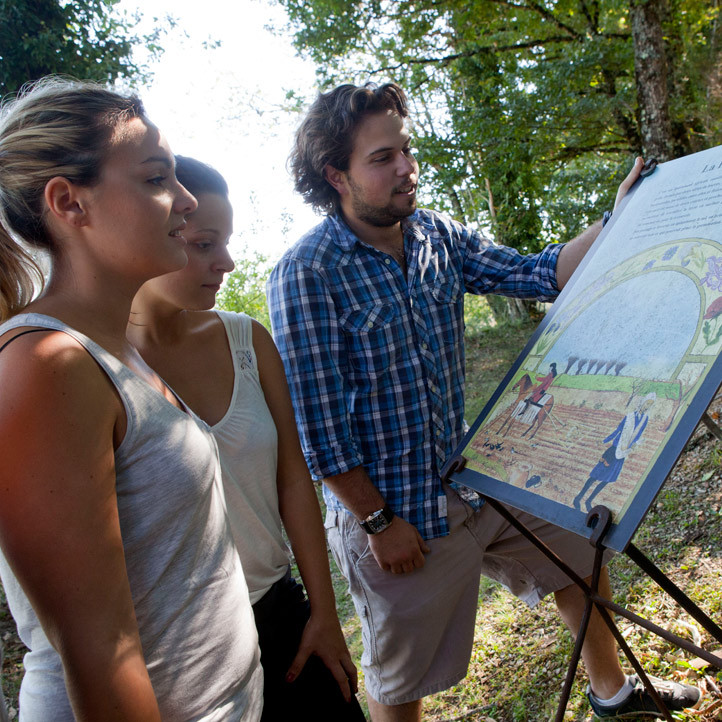 Tourist activities to discover around Holiday Resort BROMMAT EN CARLADEZ
In the area surrounding the Brommat en Carladez holiday village***, all the charm of the Aveyron is on offer through tourist activities that combine relaxing and invigorating experiences. The mountain is not far away – the Plomb du Cantal mountain peak is at an altitude of 1,855 m and the Puy-Mary summit is at 1,787m. There are plenty of lovely uphill and downhill walks to enjoy.  The Aveyron countryside is also a great playground for sports fans, with horse riding, horse and carriage rides on the Barrez ranch, white water sports, the golf course in Battut overlooking a beautiful lake, or the 18 hole course in Vézac-Aurillac, and the treetop adventure course in Barrez. The region has numerous hydro-electric dams and beautiful man-made lakes, where you can swim and fish (such as Sarrans and Saint-Gervais). On the Sarrans lake, you can even go carp fishing at night! Just a stone's throw from this holiday village*** in the Aveyron, you'll find our spa partner, "Natura bien-être". Nestled in the heart of a forest of beech trees, it's 1,000 m2 are dedicated to your well-being (with a swimming pool, gym, fitness room, aquagym, balneotherapy and more) and to water sports. You can also benefit from preferential rates.
Live to the rhythm of the destination
Film Festival. Transhumance (seasonal migration) Festival in Aubrac. Cherry Festival. Taussac Medieval Festival: Educational workshops, Shows, sound and light shows, meals and historical products. Estaing Medieval festival (Médiévale d'Estaing). Local market in Mur-de-Barrez (according to period)
Our selection of must-see places
Plomb du Cantal summit (altitude of 1,855 m) and the Puy-Mary summit (altitude of 1,787 m). Aubrac and the Laguiole cutlery workshops. Conques Abbey. Garabit Viaduct. Mur de Barrez, Valon, Aurillac and Murat. The medieval town of Salers, and the spa town of Chaudes-Aigues. The Sarrans Dam, and the Laussac peninsula. The Soulage Museum in Rodez.Bes Bédène, a hermitage in the Viadène region.