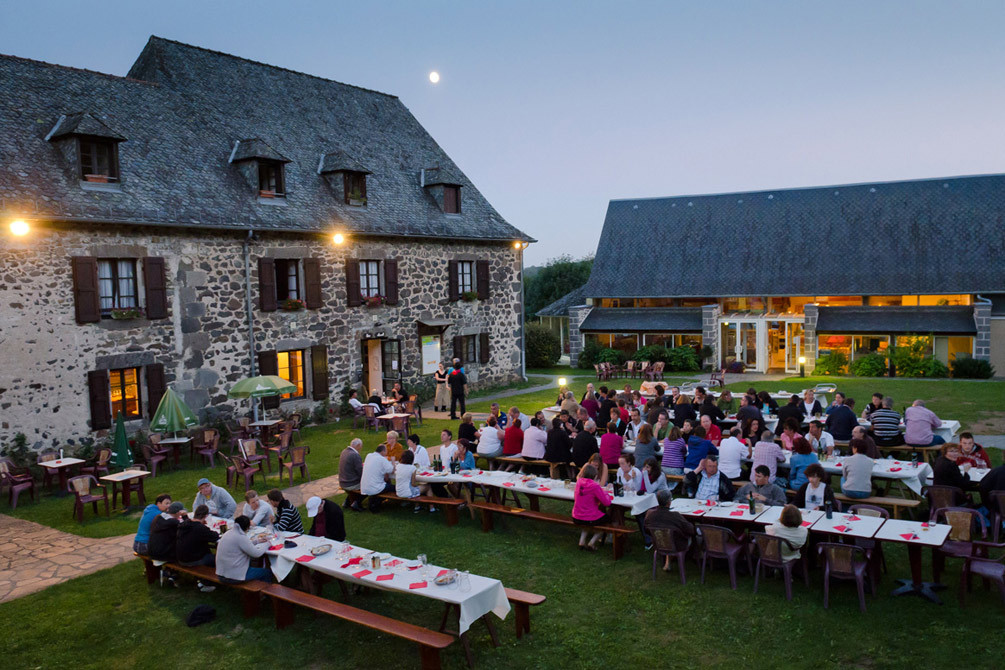 Holiday Resort BROMMAT EN CARLADEZ *** /Aveyron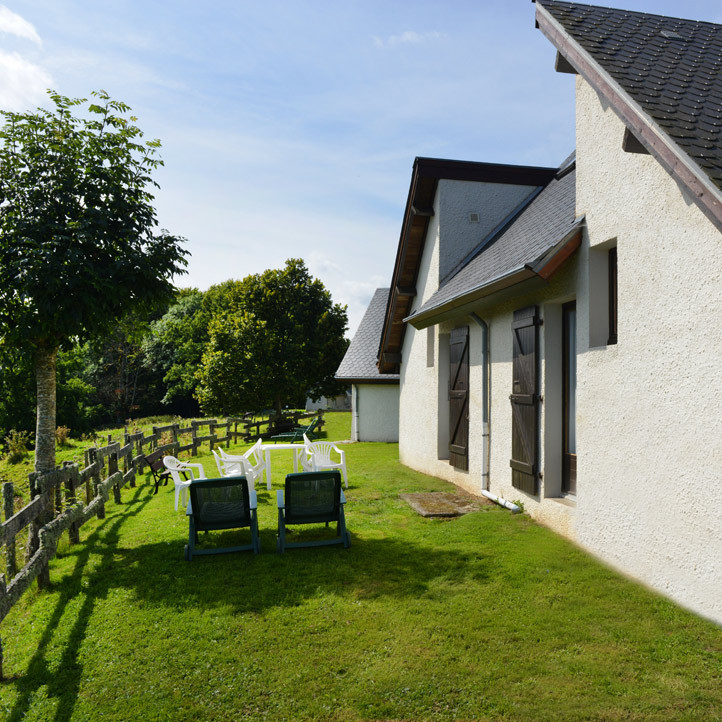 Accommodation & dining Holiday Resort *** BROMMAT EN CARLADEZ
The Brommat en Carladez holiday village*** in the Aveyron offers 100 apartments on a full board, half-board or self catering basis, in a holiday destination that's ideal if you want to be active and recharge €¦ In short, to take care of yourself. With full or half-board, the rooms can accommodate up to 4 people. Beds are made on arrival, bathroom towels are provided and end of stay cleaning is included. Do you prefer to be more independent? Then self-catering gîtes are available, which accommodate 4 people and come with a kitchenette. The "7–dinner SelfCat pack" optional extra also gives you access to the restaurant, where you can enjoy the buffet and themed dinner nights. The dining area at this club-village in the Aveyron is accessed from the ground-floor level. It celebrates local produce, so you can discover the delicious sausages, aligot and truffade (potato and cheese dishes), pounti (a kind of cake of meat and eggs) and tripe. For full board guests, breakfast is served in the restaurant. As an optional extra, those who love fine wine will be spoilt for choice. And don't forget to stop by the shop, which sells local products, so you can take home a little piece of the Aveyron to enjoy with friends.
All our holiday accommodation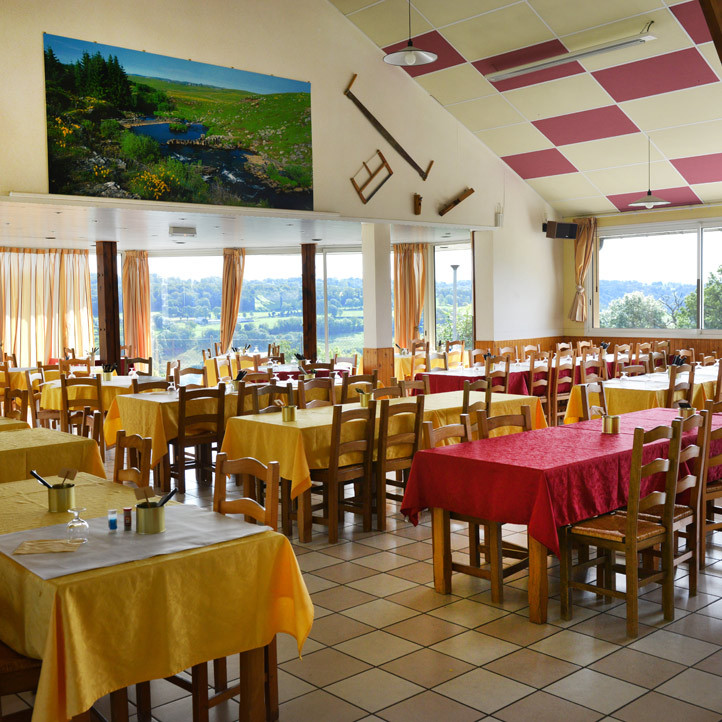 Dining
Traditional catering showcasing the products of Aveyron
Room with 150 tables, on the ground floor or up the stairs. Buffet breakfast, lunch and dinner. Local specialities (Sausage/Aligot, truffade, chard fritters, Pounti, Tripe...). Themed nights.