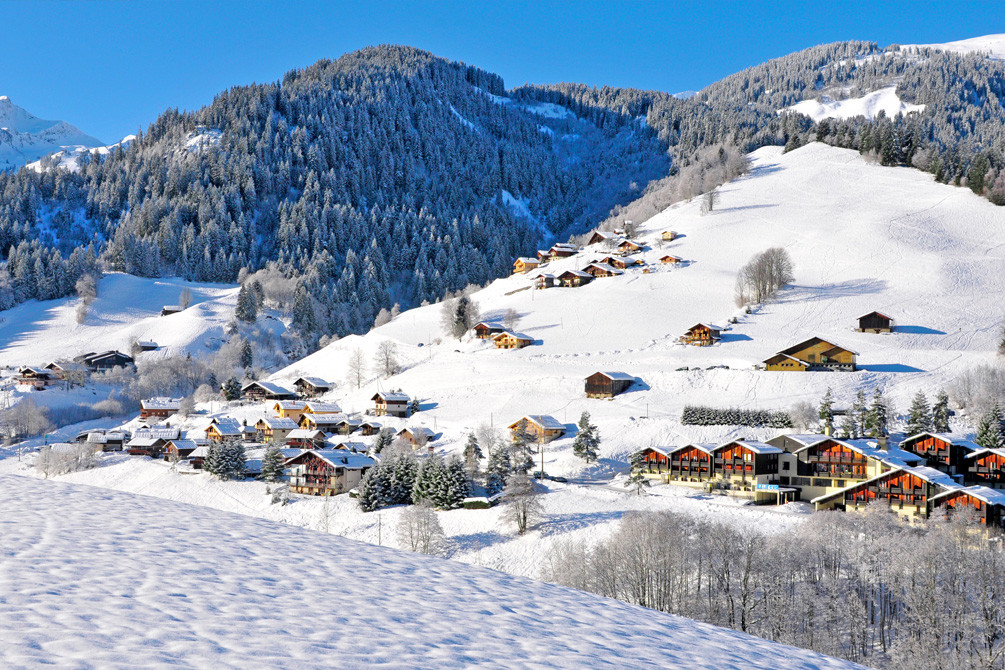 Holiday Resort ARECHES BEAUFORT ** / Savoie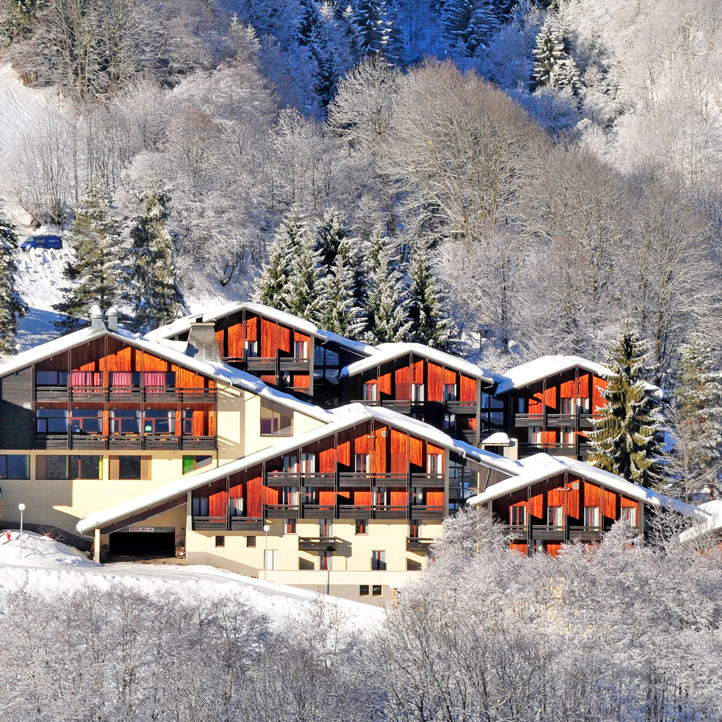 Accommodation & dining in winter Holiday Resort ** ARECHES BEAUFORT
The Arêches-Beaufort holiday village** in the Savoie Mont Blanc region in the Beaufort mountain range offers 108 apartments on a full board or half-board basis. Switch off and enjoy the unspoilt mountainside! This club-village in the Beaufort area offers several Savoie-style chalets, nestled in the snow-covered countryside. You can find the top of the slopes, as well as shops, 500 m away in the small village of Arêches (free shuttles are provided).
Your room can comfortably accommodate up to 5 people. It will have either a balcony or terrace, from which you can enjoy a beautiful view over the pine forest and the Beaufort mountain range. As you may have had a long journey to get to the resort, your beds will already be made up on your arrival.
Whether you're staying on a full board or half-board package, you're in for a treat! Our chef and his team can't wait to cook up the delicious local dishes of the Alps for you. The wood-panelled décor of the restaurant invites you to enjoy the delights of your meal to the full! The famous local Beaufort cheese is the-star of the show, which is also known as "the prince of Gruyères". Not to mention the unmissable raclette and Savoie-style fondues (optional extra). The Savoie region is also a land of vineyards, PDO wines (Protected Designation of Origin) and unique grape varieties. If you want to develop your nose, the wine cellar will be your best friend (optional extra and of course to be consumed with moderation).
All our holiday accommodation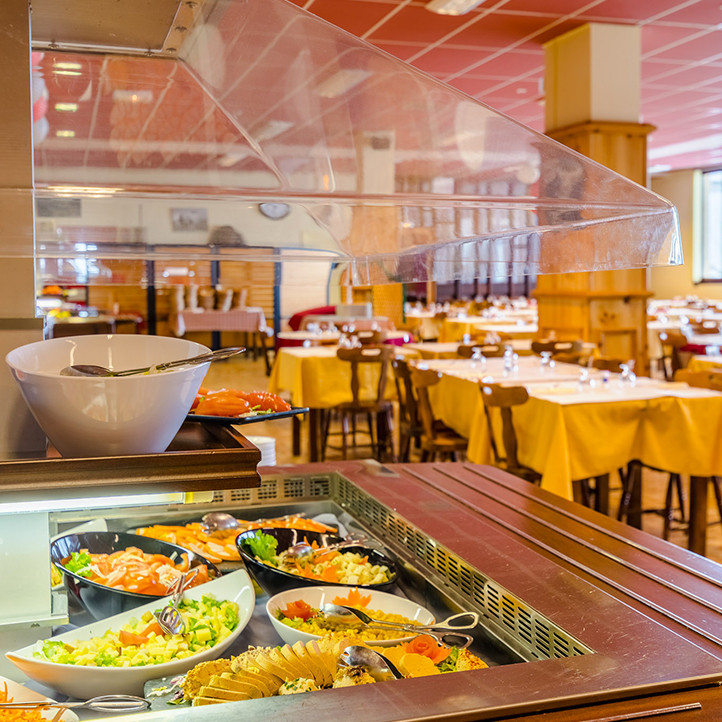 Dining
Mountain dining for all your family
Buffet breakfast, lunch and dinner.
Savoie cuisine: delicious Beaufort cheese, the "Prince of Gruyères".
Special fondue and raclette nights (optional extra), wines from the Savoie region...
Rich and varied wine cellar (alcohol abuse is harmful to health, consume in moderation).