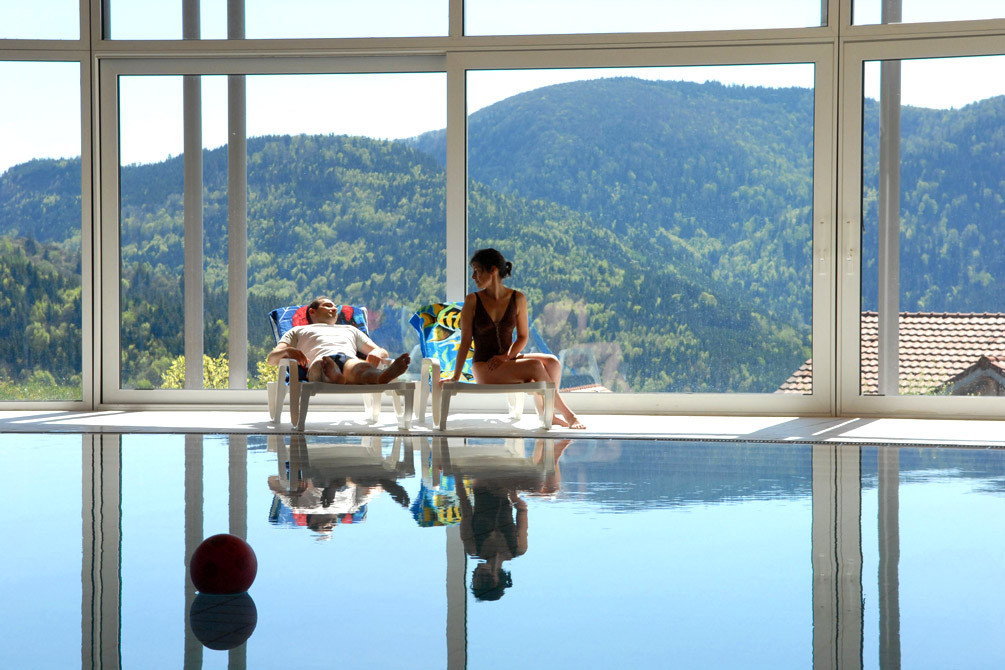 Club village BUSSANG MASSIF DES VOSGES ***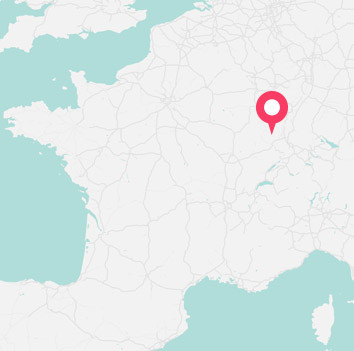 Club village 3 stars In summer BUSSANG MASSIF DES VOSGES Massif des Hautes-Vosges Vosges
A holiday in the mountains in a charming resort in the Vosges.
In the heart of the mountains of the Hautes-Vosges, the Bussang club-village*** is perfect for families in search of wide open spaces surrounded by nature for their holiday in the mountains. Nestled at an altitude of 750 m, this club-village complex in the Vosges is situated parallel to the small holiday resort of Larcenaire. It also gives you the opportunity to discover the regional nature park of Ballons des Vosges: a forest paradise and a popular green tourism destination, with hiking and outdoor activities. The Bussang holiday village***, which faces the famous Ballon d'Alsace mountain, welcomes you to its first rate facilities. You will enjoy our comfortable new accommodation with all the mod cons, as well as the fantastic swimming pool complex with a covered and heated swimming pool, squash court (optional extra), sun lounge, pool hall and 3 kids and teens clubs... The goal: maximum relaxation! Discover the gentle and welcoming mountain that surrounds the club-village at your leisure, which is scattered with forests, lakes, valleys, glacial cirques, wild flowers and quintessential villages. Bussang is the starting point for many hikes, bike rides and mountain bike rides, for all levels. You will also find the famous Théàtre du Peuple, which puts on shows throughout the summer. Relaxation, nature, culture€¦ The Vosges never stops surprising you!
Why choose this destination
Club-village with Swimming pool and Wellness
Swimming pool complex: 20 m covered and heated swimming pool, with slide and kids' pool (monitored during school holidays).
Counter-current swimming. Massage benches. Sauna and hammam (optional extra).
Closest to the activities
For those wanting to be near the activities in the centre of the Village, choose the "superior" accommodation.
Vosges: land of hikes & cycle tourism
Bussang is the starting point for hiking, biking and mountain biking tours.
Opening dates:

From December to November
Demi-pension

Pension complète
Discover the holiday village's quality labels
Family
The fun family vacation
According to the destinations
• Connecting rooms (up to 6 pers.) And catering adapted to accommodate young and old
• Baby area available
• Children's club from 3 to 17 years old (in French school holidays) with dedicated rooms
• Family activities: sports, games, creation, discovery and nature ... evenings
• Play area and library
• Bicycle rental child, adult and baby seat.
• Ideas for visits and itineraries for everyone
Party time
The animation is queen
According to the destinations
4 evenings a week: live musical entertainment, show, theme evening and catering with decor, dance party
Musical atmosphere at the bar every day
Dance Workshops, Sports Dance, Salsa, give rhythm
"Games-festive": blind test, quiz ,.
Contact list of babysitters
Participation in regional festive events
Sport spirit
Your new playground
Circuits all levels for hiking, mountain biking, cycling, running, skiing, sliding ...
Partnerships for nautical activities, whitewater, mechanical, aerial, ...
Secure locations for your equipment, cleaning point and repair kit
Rental of winter sports equipment
Gym & fitness room with relaxation area
Adapted restoration
Sport events
Nature
Place in the open air, opening on the terroir
According to the destinations
Villages located in the heart of a natural environment
Children's animations on the theme of nature and ecology
Excursions to discover the local flora and fauna
Routes for hiking and cycling for all
Visit farms or farms
Discovery evening of the local nature
Animations on sustainable development
Well Being
Villages for a well-being and Zen parenthesis
According to the destinations
Finely selected partners propose you the best centers of fitness, relaxation, spa, care, Thalasso and Cures.
Daily animation of the village around muscular awakening and relaxation
Possibilities of modeling and specific sports animations
Adapted restoration
Pool, hot tub, sauna, gym
Seminar
Your events in the heart of the most beautiful regions
According to the destinations
High Capacity and Subcommittee Rooms
Projectors, sound, screens, flipchart
Dedicated staff, adapted furniture
Wi-Fi on the village
Specific catering (meals and service)
Choice of coffee breaks & cocktails
Daily housekeeping
Partners for your sporting, cultural activities ...