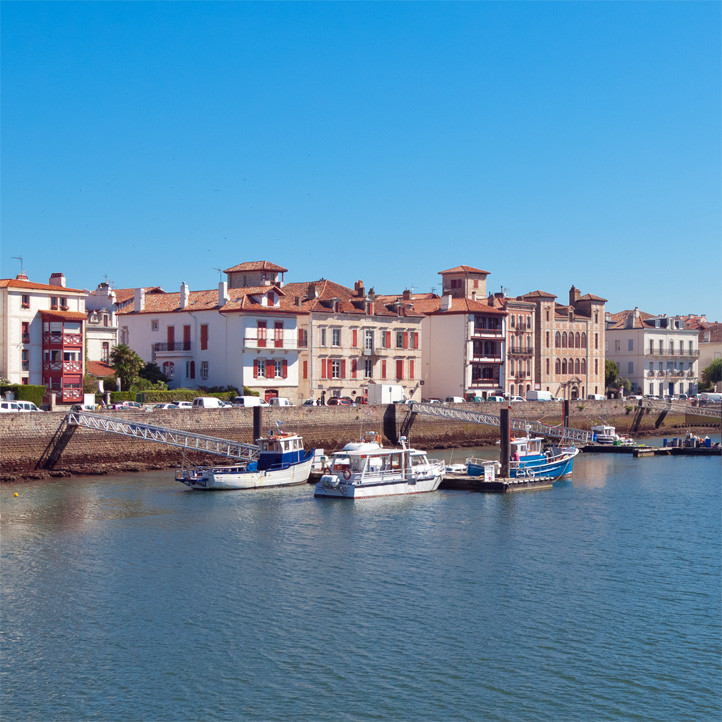 Tourist activities to discover around Club Hendaye
The heritage and cultural vibrancy of the Basque country have given rise to countless tourist activities, which you can enjoy from the 3-star Hendaye holiday club village. There are so many amazing ways to get away from it all! Just minutes away from this club-village in the Pyrénées-Atlantiques, the Hendaye seafront with its boats, white sandy beach and villas with listed façades, is full of charm. Enjoy beautiful sunny walks on the coastal path. The nearby Pyrénées, as well as the famous and magnificent Domaine d'Abbadia nature reserve with 65 hectares of unspoilt countryside, are great places to observe nature and will delight anyone who loves wide open spaces.
You can be in Spain in less than ten minutes by boat.  Now there's just the Bidassoa river to cross! Take a day trip or spend a few hours in San Sebastian, the European capital of culture in 2016 – it's well worth the trip. Nearby, Hondarribia is THE place to go for those who love Basque gourmet food. Its streets lined with colourful houses and its ambiance make for some beautiful evenings during your holiday in the Basque country.
Also find our guide to know what to do on holiday in Hendaye.
Live to the rhythm of the destination
MAY:
Spring Festival in Hendaye
European Night at the Museums (Emond Rostand, Villa Arnaga in Cambo-les Bains and Château Abbadia)
Fêtes de Socoa music festival
JUNE:
Journée de la Glisse (Board Sports Day)
JULY:
Biarritz Festival
Fireworks in Saint-Jean-de-Luz
Fêtes de Bayonne festival
Great Week festival in Bilbao + Guggenheim Museum and temporary exhibitions
AUGUST:
Festival of Basque Strength in Bayonne Sea festival in Ciboure
Great Week in San Sebastian
OCTOBER:
Quiksilver Pro surfing competition in Hossegor
Espelette pepper Festival...
AND DURING THE SUMMER SEASON:
A market on Wednesday and Saturday mornings
Basque pelota ball championship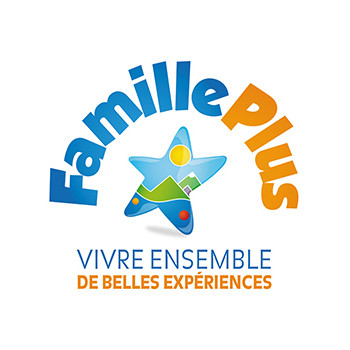 Village / Resort labeled "Famille Plus"
The "Famille Plus" label offers you the best guarantees for a successful family holiday thanks to its various commitments:
- a personalized welcome for families
- rates & animations adapted to each age activities to do with family or between siblings, cousins ​​cousins ​​...
- easy access to nearby businesses and services dedicated and qualified professionals
On a family holiday, take part in discovery workshops, thematic outings, tours and circuits adapted for strollers and little ones ... Everything is developed for a practical family holiday.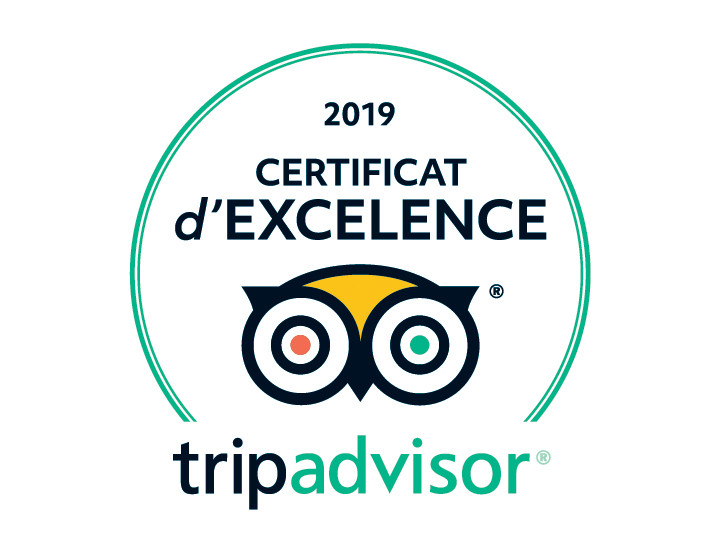 Certificate of Excellence Trip Advisor
Our selection of must-see places
Hendaye: visit to impressive buildings dating from the beginning of the 20th century, a real window into the Hendaye art of living.
Domaine d'Abbadia: a 65-hectare nature reserve.
Coastal footpath: an easy 25-km walk between Bidart and Hendaye.
La Rhune: small rack railway, with its beautiful scenery and free-roaming pottoks (a feral breed of pony native to the Basque country).
Biarritz: Sea Museum and Chocolate Museum.
Bayonne: Basque museum and canning factory. Makhila (traditional Basque walking stick) factory in Larressore. Luis Mariano's tomb in Arcangues.
Saint-Jean-de-Luz: port and museum of Art and Traditions. Saint-Jean-Pied-de-Port with its old walled city and market. Edmond Rostand's house in Cambo Arnaga. Irouleguy Wine Cellar in Saint-Etienne de Baigorry.
The Spanish Basque country: San Sebastian, Dantxaria...