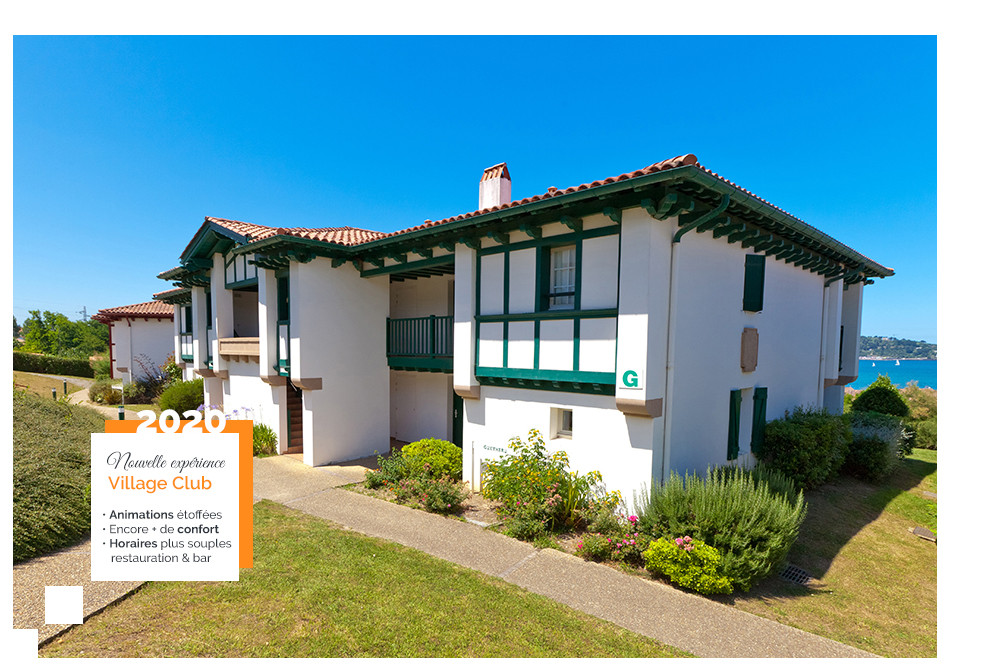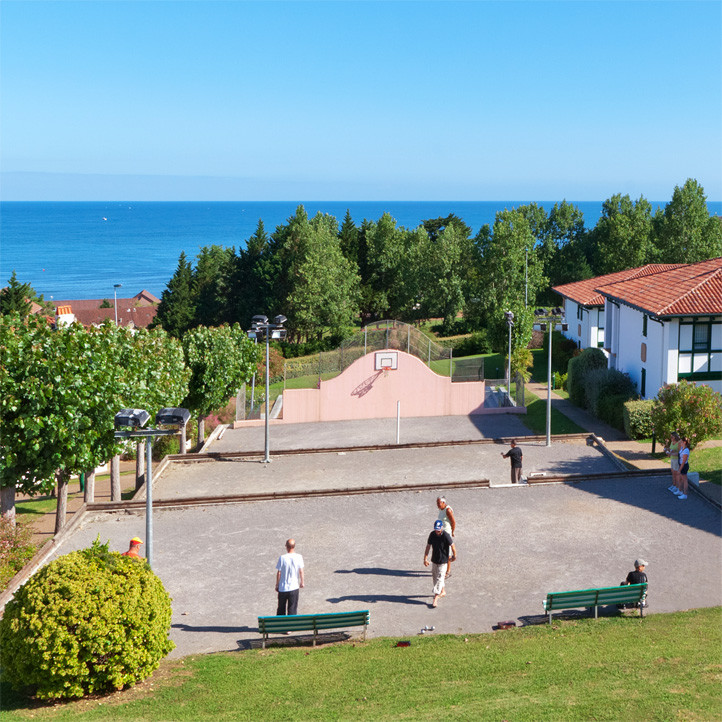 Activities Club village HENDAYE
Our three-star Hendaye club village in the Basque Country has a unique cocktail of family, well-being and party fun and activities in store for you! There are lots of sports facilities on site: sports courts, including pétanque and Basque pelota. You will love the view of the Atlantic from the large picture windows of the indoor heated pool and sports hall. After a session of aqua aerobics or water polo, the sun terrace is a lovely place to relax and contemplate the ocean. The team of qualified activity leaders at our three-star Basque Coast club village offer daily outings and visits to discover the coastline around Hendaye. If you fancy a game of golf, take advantage of preferential rates at our partner. Our team will also be able to advise you if you're a cyclist: the village holds the Accueil Vélo (cyclist-friendly) label and lies on the Vélodyssée cycle route. Our team will look after your little ones too, in the village's three kids' and teens' clubs, organising sports tournaments and outdoor activities (surfing, rafting, bowling, treetop adventure: additional charge applies). In Hendaye and the surrounding area, there is a seemingly endless choice of water sports.
Holidays of your kids ans teens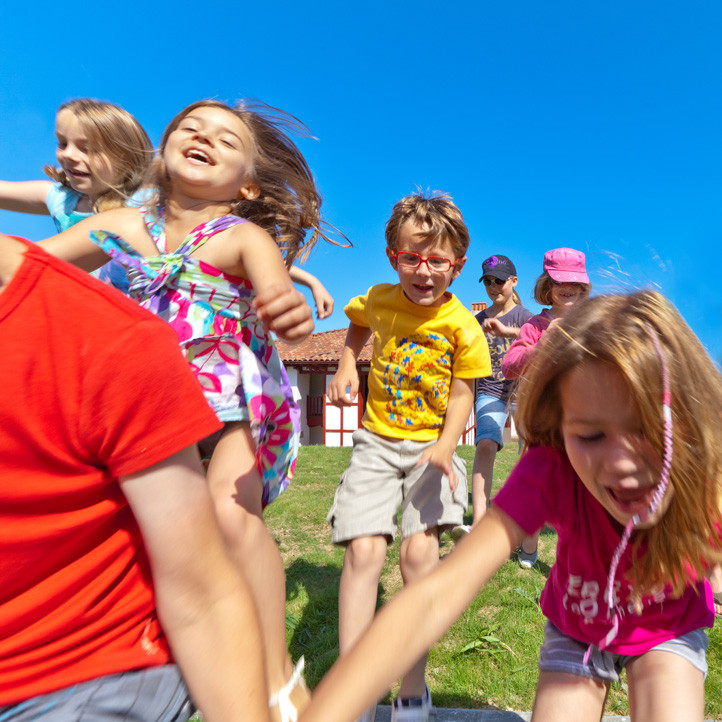 For 3 to 5-year-olds.During the school holidays.Free kids' clubs and special activities in a safe setting.A varied programme of suitable activities organised by our qualified activity leaders (e.g. arts and crafts, dressing up, singing, dancing, sports and physical activities).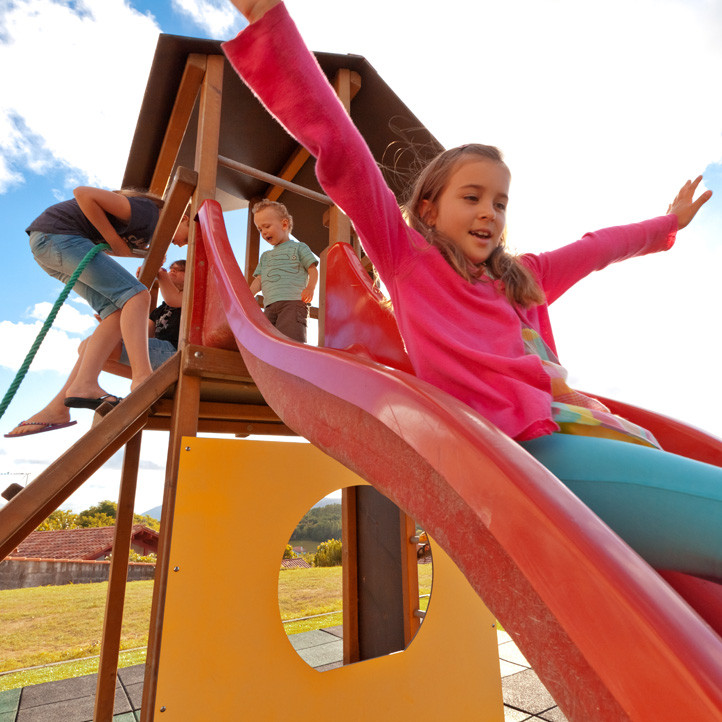 For 6 to 11-year-olds.During the school holidays.Open Monday to Friday, all day.All activities are organised by qualified activity leaders.Activities include: arts and crafts, sports tournaments, external activities, beginners Basque pelota, preparation of a stage show.
For 12 to 17-year-olds.During the school holidays.All activities are organised by qualified activities staff.Activities include: sports tournaments (beach volleyball, football, table tennis, peteca, etc.), beginners' Basque pelota, participation in stage shows and external activities: surfing, rafting, bowling, tree-top adventure, etc. (additional charges apply).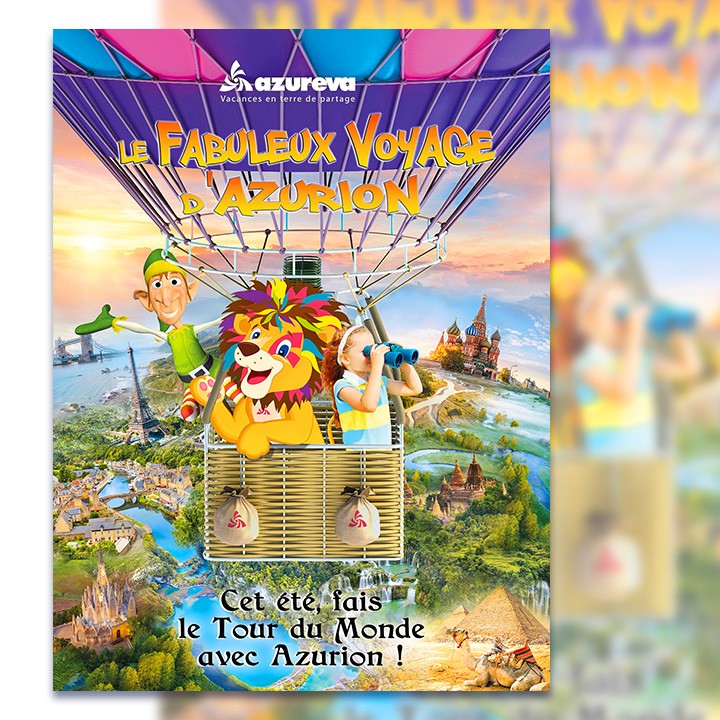 Animation children's clubs summer 2021
"Azurion" and his faithful sidekick "Tifou" have been feeling very alone for a few months, they would like to travel and discover the countries of the world, meet new friends.
What could be more important at this time than to meet up and experience new adventures together!
On the way in our hot air balloon, Azurion and Tifou will live adventures, they will bring back memories of each country visited and will exhibit them in the "Earth Expo" with you.
On the way and have a good trip…!
Sunday
Meeting with Azurion and Tifou.
From Monday to Thursday
Thematic activities: children will carry country flags, a hot air balloon, a pinata, flower necklaces, origami, make castanets, discover Chinese dishes, etc.).
Great games will be offered throughout the week, in the afternoon (treasure hunts, sports tournaments, challenges, etc.).
Friday
A song related to a country will be offered each day, with choreography, the basis of the show for children at the end of their stay.
This is the highlight of the show, we are amazed!
Our themed activities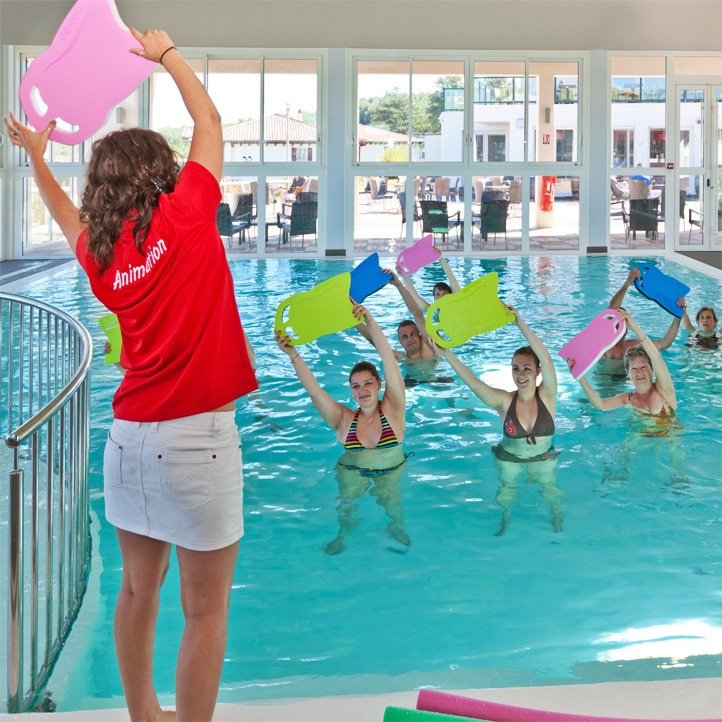 Sports and fun activities in the Basque Country
Covered, heated pool (8 m x 10 m) with paddling pool area and whirlpool, plus a fitness room with solarium.Exceptional views over Hendaye Bay.New activities on offer: aqua aerobics and water polo. Basque pelota, volleyball, pétanque, mini golf, table tennis, peteca and Basque rural sports.Muscle warm-up, jogging on the beach (3 km at low tide), step.Pétanque court (with floodlights).Loan of equipment: mini-golf clubs, pala (bat) for Basque pelota, pétanque balls, table-tennis bats.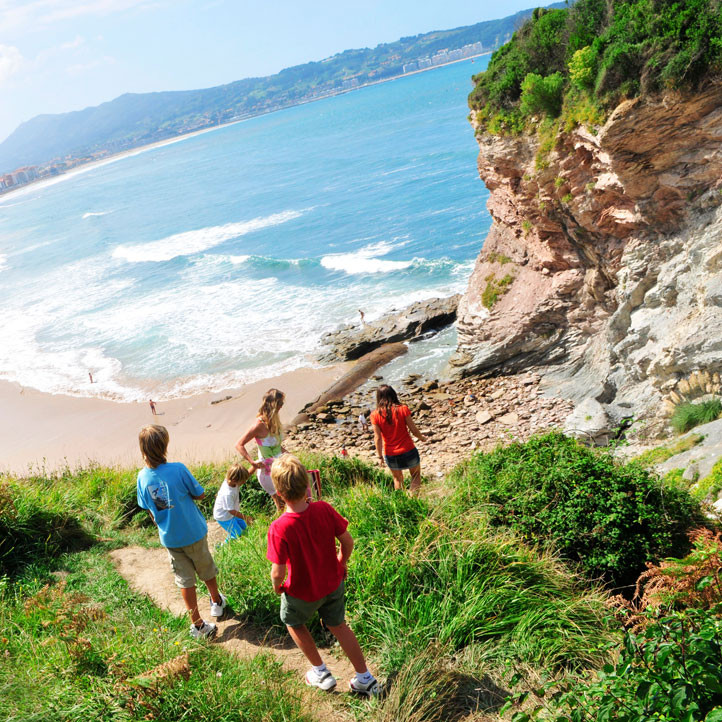 Guided walks to explore the surrounding area.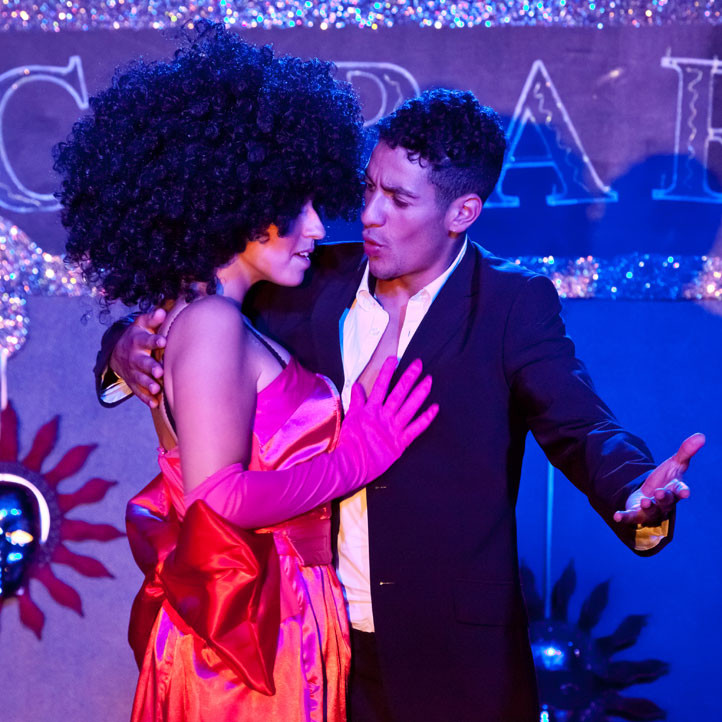 Varied evening entertainment
Cabaret shows.Dance nights.Karaoke and a variety of games.Local folklore (varies week by week).Open-air barbecue night (July/August).
Regional paid activities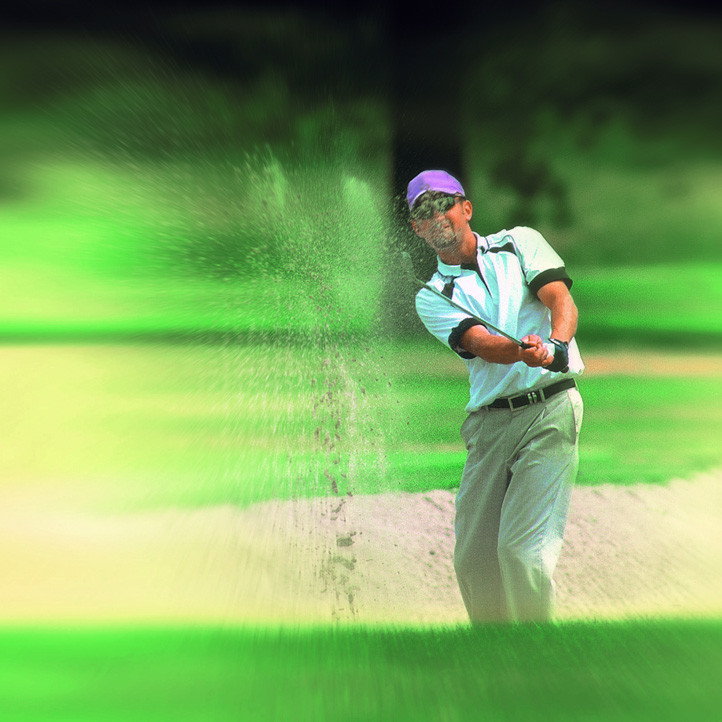 Taster, beginners' and improvers' courses, with our partner Dioxka Golf Academy and a highly experienced instructor.For adults, children or families.From a few hours to five days, from €45 / adult.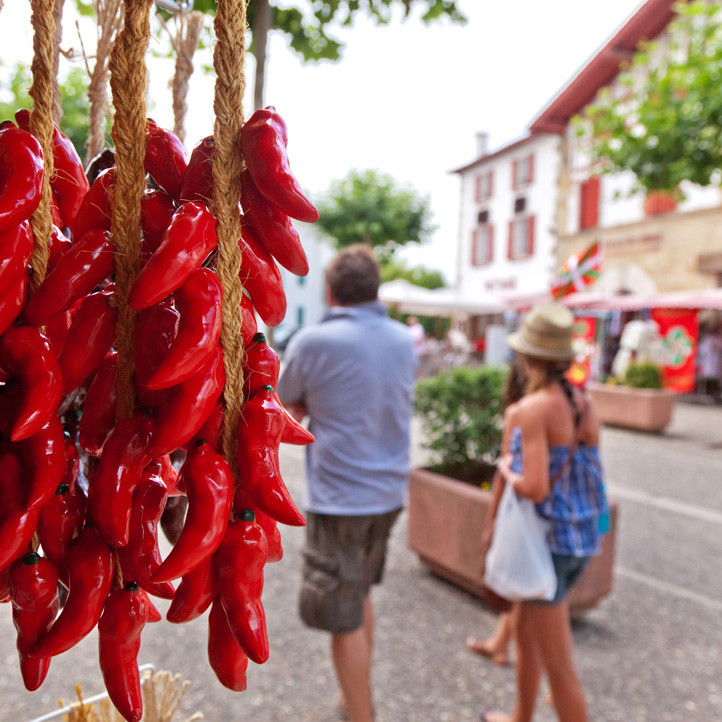 Sightseeing around the Basque Country
Sightseeing trips at negotiated rates or by car share, with a guide or Azureva activity leader.
Rafting, surfing, Hawaiian dugout canoeing, scuba diving.Sailing and sea-kayaking lessons and courses.Sea fishing, sea cruises and catamaran trips.Jet-ski and seascooter hire.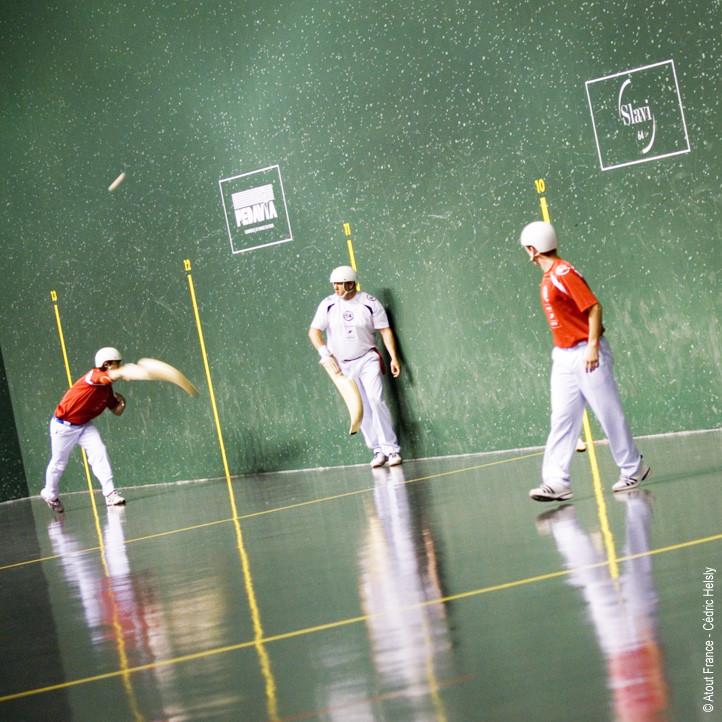 Basque pelota demonstrations on Wednesday evenings throughout July and August.Tree-top adventure, tennis at Hendaye-Plage (2 km away).Ferry trips across the border to Spain, Biarritz maritime museum, Sare caves.Cinema, media library, casino.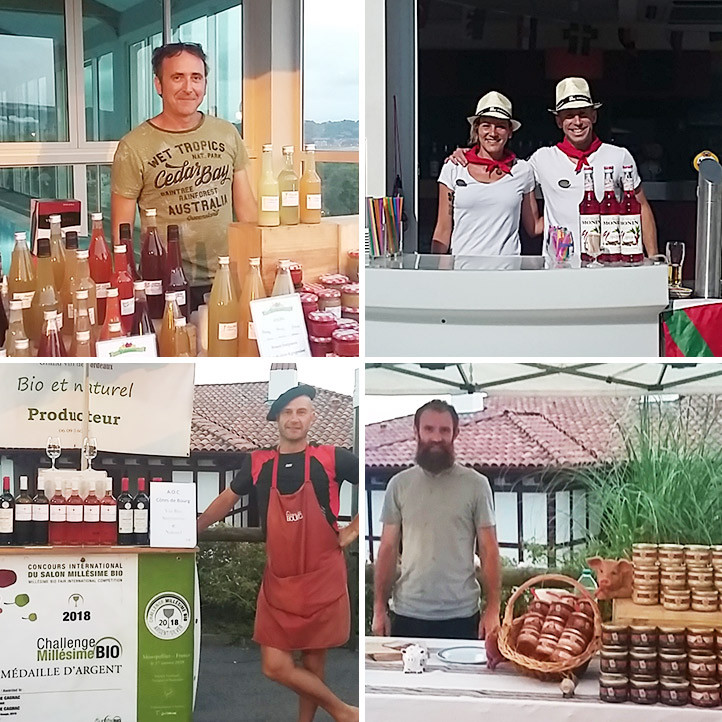 Every Tuesday throughout the summer, an evening farmers' market is held in the village. An opportunity to purchase traditional, local products in a lively, musical atmosphere!
Meet Côtes-de-Bourg winegrower Gilles, organic charcutier Sylvain (pâtés, boudins, rillettes, confit, ham hock, etc.) and Alain, a producer of sweet and savoury marmalades, ginger-based energy drinks, natural fruit cordials and fruit jellies.