Haut de page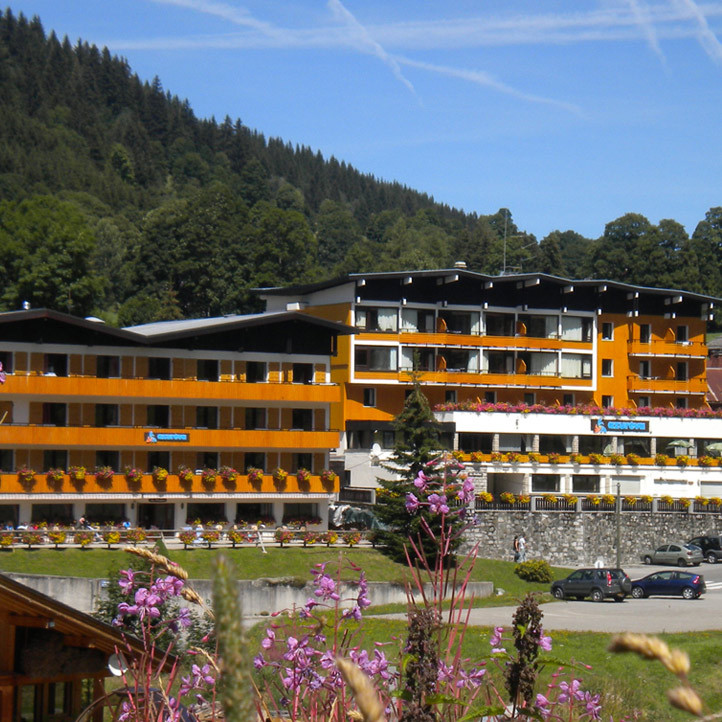 Accommodation & dining in summer Club ** La Clusaz les Confins
The La Clusaz Les Confins holiday village** in the Haute Savoie offers 72 apartments on a full or half-board basis. In the heart of the Aravis mountain range, in the Northern Alps, the 2-star La Clusaz Les Confins club-village was designed to make the most of its panoramic views. It offers beautiful views over the surrounding mountain peaks and alpine pastures. You're going to love the warm, wood-panelled mountain-style décor for your activity holiday or family holiday in the Haute-Savoie. With a full board or half-board package, most of the rooms come with a balcony or terrace. For large families, you can request 2 connecting rooms. For your convenience, the beds will already be made up on your arrival. This club-village in the Haute-Savoie proudly displays its gourmet quality seal. Our chef showcases the local cuisine, with famous Savoie specialities such as tartiflette (a potato and cheese dish with bacon and onions), sausages in white wine, crozets (pasta) and Savoie hotpot, not to mention... Reblochon farmhouse cheese.  You're really going to like the restaurant's traditional mountain-style décor. Breakfast, lunch and dinner are served as a buffet, to satisfy appetites both large and small. You really work up an appetite when you spend time outdoors! Enjoy the delicious cuisine at this holiday village in the Haute-Savoie!
Establishment not accessible to people with reduced mobility.
All our holiday accommodation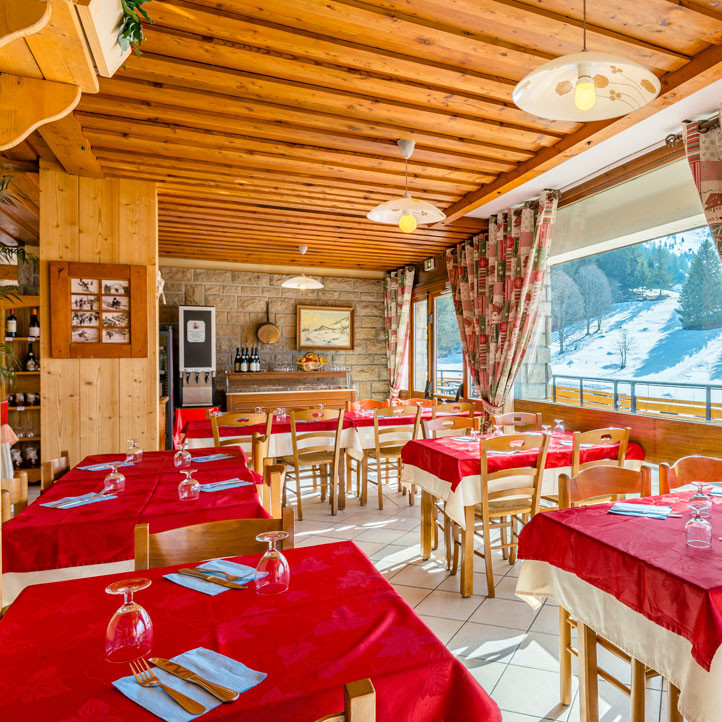 Dining
Savoyard and warm menus
Buffet breakfast, lunch and dinner.
Local cuisine with Savoie specialities: Farcement (a potato loaf with bacon, dried fruit and spices), Tartiflette (potato and cheese dish with bacon and onions), sausages in white wine, Savoie hotpot, Reblochon farmhouse cheese...
Savoie fondue, raclette (grilled cheese) and a potato and Reblochon cheese dish (optional extra).
Rich and varied wine cellar.