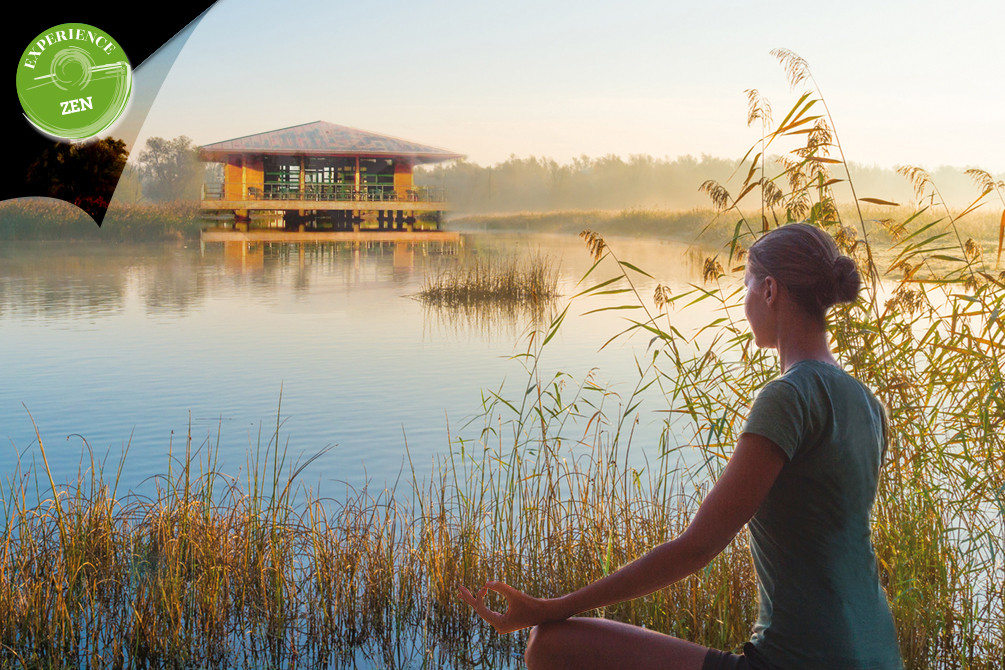 Themed holiday resort SAINTE-MONTAINE EN SOLOGNE ***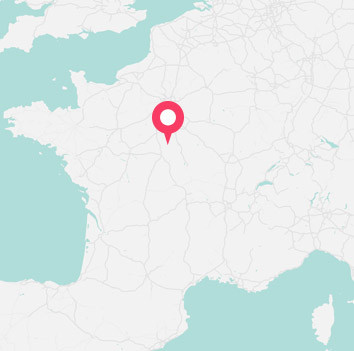 Themed holiday resort 3 stars SAINTE-MONTAINE EN SOLOGNE Sologne Cher
NEW: Relax at this zen holiday resort near Paris
Do you want to get away from the stresses and strains of city life and escape to something more relaxing? Then this Holiday resort near Paris, nestled in natural surroundings by the lakeside, is just the ticket! This year, we've put together a comprehensive experience just for you, complete with personal development workshops such as sophrology, Qigong, yoga, body in motion, Do In, and much more. It's the perfect way to get away from the stresses of daily life, in a relaxing setting.
A holiday break by the countryside just 2 hours from Paris
The Sainte-Montaine en Sologne holiday resort*** is based around a former hunting lodge, set in 22 acres of woodland, and offers you a holiday surrounded by nature. A large dose of fresh air and peace and quiet, only 2 hours from Paris! It's all about recharging in this spot on the edge of the vast Domaine de Grand Maison lake, set in a wooded landscape with lakes and vineyards. This three star Sainte-Montaine en Sologne holiday village is a unique place where you can enjoy complete relaxation, in a peaceful and authentic setting. You can relax as much as you want, go fishing, make the most of the heated swimming pool (open June to September), have an afternoon nap surrounded by nature, sip a drink on the terrace of the bar in the village, or go off on an adventure along countryside paths or among the vines. You can even discover unique architectural treasures, like the châteaux of the Loire or the Bourges cathedral, which is a UNESCO world heritage site. So, get back to Nature ! The Sainte-Montaine en Sologne holiday resort*** is the perfect holiday destination near Paris to recharge.
Why choose this destination
Various personal development and restorative workshops
Sophrology, Qigong, Do In, meditation, yoga (optional extra).
Lake on the 4-hectare estate
Option to go fishing with no permit required (pike, perch, carp, black bass and more)
A relaxing holiday 2 hrs from Paris
Welcome to a former hunting lodge, at Grand Maison for a wonderful break of nature.
Take advantage of the facilities available to relax and keep fit: swimming pool, terrace, sports fields, walks around the pond.
Our favorite: Enjoy soothing sunshine with the sunset over the nearby pond, from your bedroom window.
Heated swimming pool, open in summer
Opening dates:

From april to november
Demi-pension

Pension complète
Discover the holiday village's quality labels
Seminar
Your events in the heart of the most beautiful regions
According to the destinations
High Capacity and Subcommittee Rooms
Projectors, sound, screens, flipchart
Dedicated staff, adapted furniture
Wi-Fi on the village
Specific catering (meals and service)
Choice of coffee breaks & cocktails
Daily housekeeping
Partners for your sporting, cultural activities ...