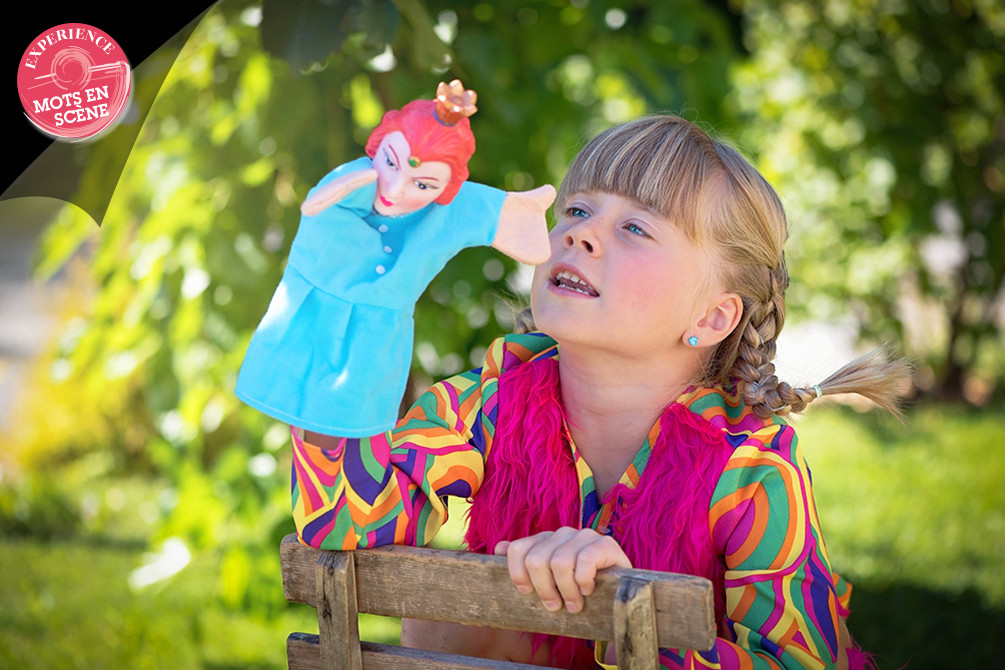 Themed holiday resort PORNICHET BAIE DE LA BAULE **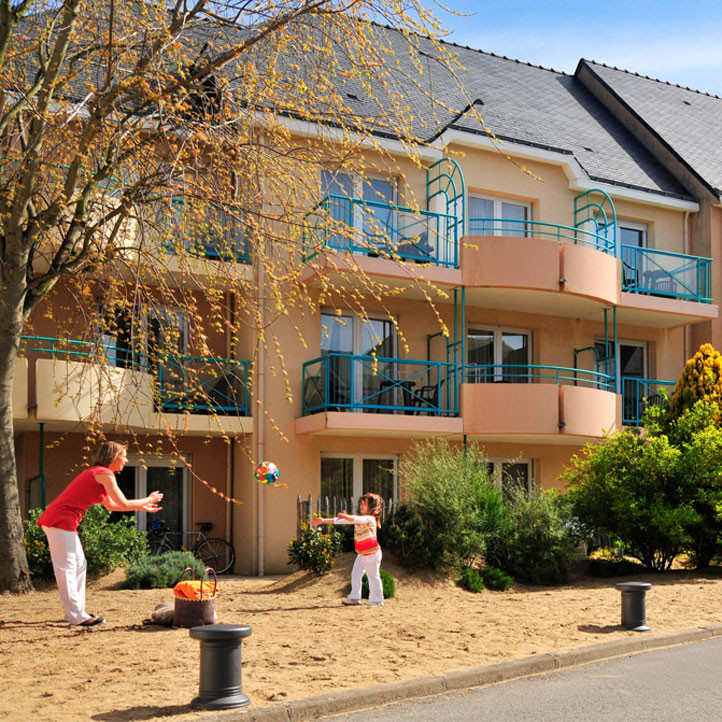 Accommodation & dining Themed holiday resort ** PORNICHET BAIE DE LA BAULE
The Pornichet-Baie de la Baule theme village** in Brittany offers full board and half-board accommodation, with 130 apartments. This 2-star theme village is located 400 m from the beach, in the charming area of Sainte-Marguerite. You can even sometimes hear the waves of the Atlantic, when the wind is blowing the right way. The site's Breton-style architecture, with its slate roofs, brings some "local colour" to the theme village. The two hotels on-site offer spacious and comfortable rooms, with either a terrace or a balcony, equipped with garden furniture. There are about a dozen bungalows (with terrace), which are perfect for larger families. So what's on the menu? Whether you choose full board or half-board, at Pornichet, near la Baule, you will experience the culinary delights of Brittany! The single-storey dining area, which extends onto a beautiful, bright veranda, is sure to whet your appetite. After enjoying the salted butter and crêpe nights, you may want to go cycling or practice lengths of breast stroke!
All our holiday accommodation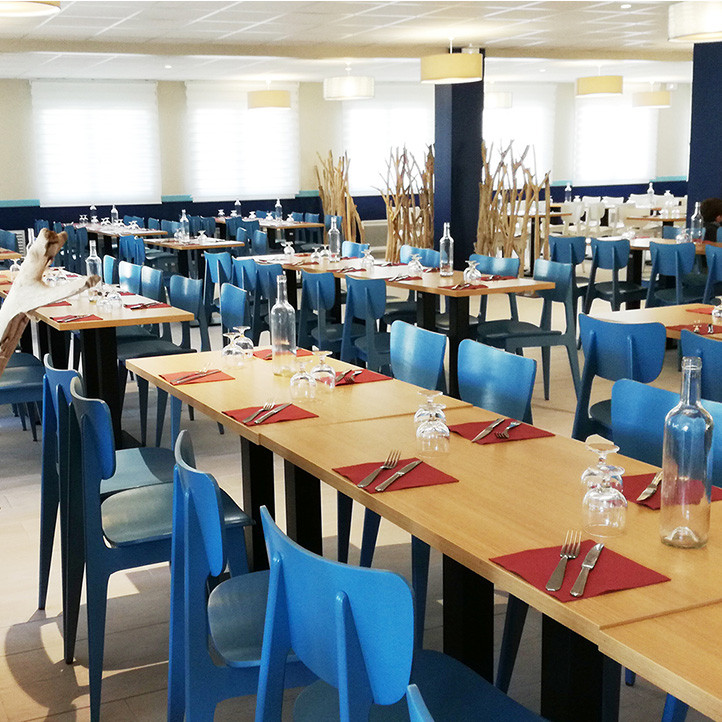 Dining
Regional catering and ocean products
Breakfast, lunch and dinner with a hot, varied buffet.
Carefully chosen regional menu.
Breton night.
Tailored or special meals available, such as kid's meals, sportsman's meals, birthdays...
Wine cellar*.
Free baby food jars for little ones (for those aged under 2), special buffet for ages 2-12 during the school holidays.
Optional extra: oysters, langoustines and "seafood plate".
* Alcohol abuse is harmful to health. Consume in moderation.