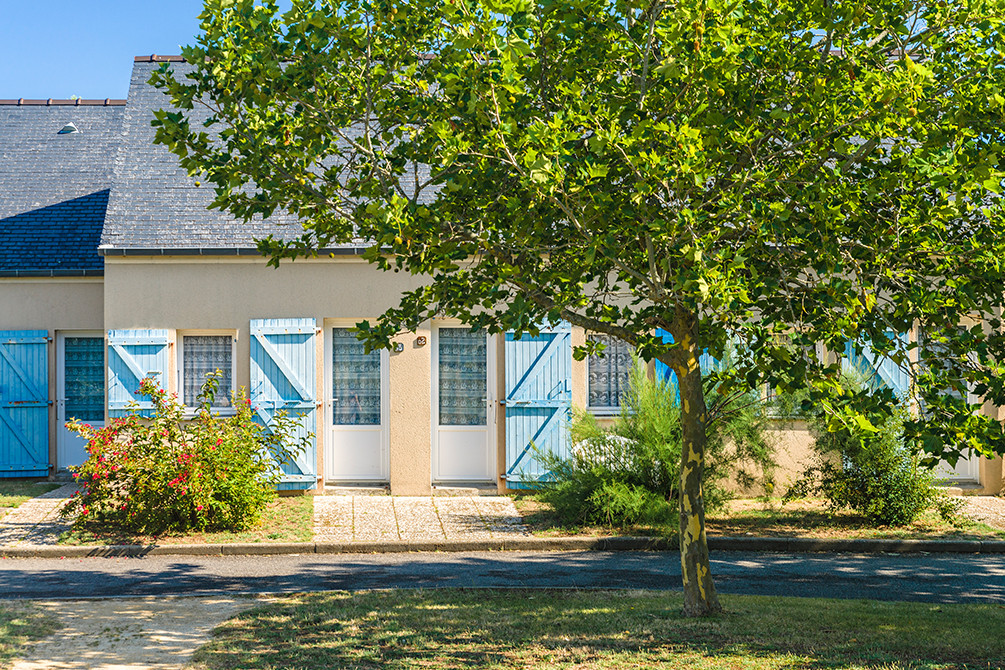 Self-Catering Resort KERJOUANNO ***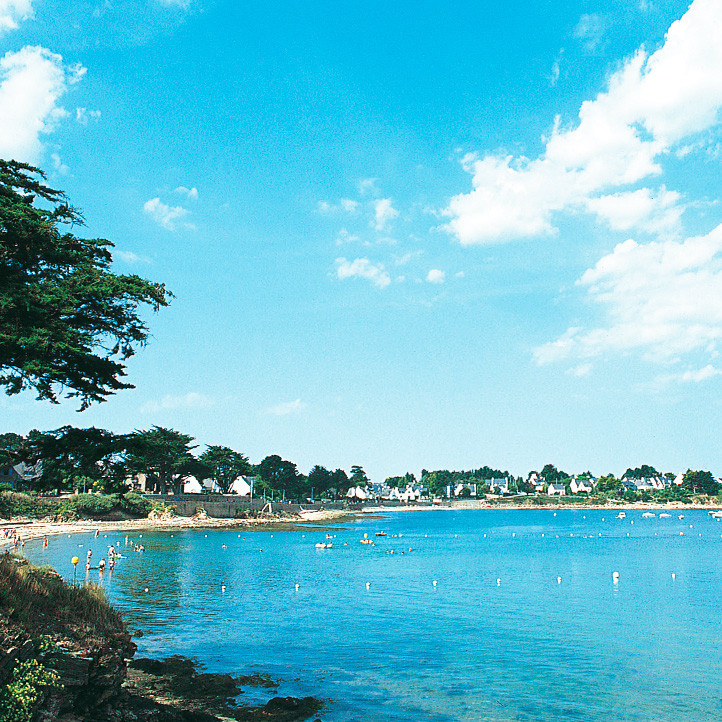 Tourist activities to discover around Self-Catering Resort KERJOUANNO
Did you know that in Breton, "Mor-bihan" means "little sea"?
Staying at the Kerjouanno – Golfe du Morbihan Resort***, you can fully enjoy the tourist activities on offer, including visits to sites of cultural significance, for a true taste of Brittany. Set off without further delay, for an authentic immersion in Breton country.
The Gulf of Morbihan, classed as one of the most beautiful bays in the world, welcomes you for an unforgettable holiday. Here amongst 17,000 hectares of ocean areas, scattered with islands and islets, there are plenty of cultural and historical treasures to discover. Between the long stretches of beach and the picturesque ports, you won't cease to be amazed – there's so much to discover. Perhaps you'd like to try a surfing session, a bike ride, a mini boat cruise or sailing, to explore the countless Arzon peninsulas? Take the time to experience the strength and power of the Breton coast - the currents rushing through the Gulf can reach 9 knots!
Anyone who loves history and heritage will admire the neolithic stones in the region, as well as the Carnac menhir stones, the Saint-Gildas de Rhuy Abbey, Succinio Castle, the Pen Castel Mill, and the Tumiac Burial Mound. Meander through the streets of Vannes, along the ports in the medieval city, and pop over to the large market of local produce! Enjoy the sights of the Cairn du Petit Mont, or the ports of Crouesty of Navalo. To recharge after all these Breton adventures, take advantage of preferential rates for a thalassotherapy (sea water therapy) session at the Miramar La Cigale spa. Once you discover Brittany, you'll want to come back again and again!
Events, local festivals
APRIL:
Seaside trail 
Crêpe and cider festival at Le Tour du Parc
MAY:
European Night at the Museums (history and archaeology of Vannes) 
AUGUST:
Lorient Interceltique Festival 
Armor de Arvor Festival (historical festival) 
OCTOBER / NOVEMBER:
"Mille Sabord", the pre-owned boat show in Port Crouesty 
... AND ALL YEAR ROUND:
Fest Noz (traditional Breton music and dance festival) 
Morbihan hosts the-start of the Paddle Trophy (stand-up paddle boarding race) 
Arzonnaises festival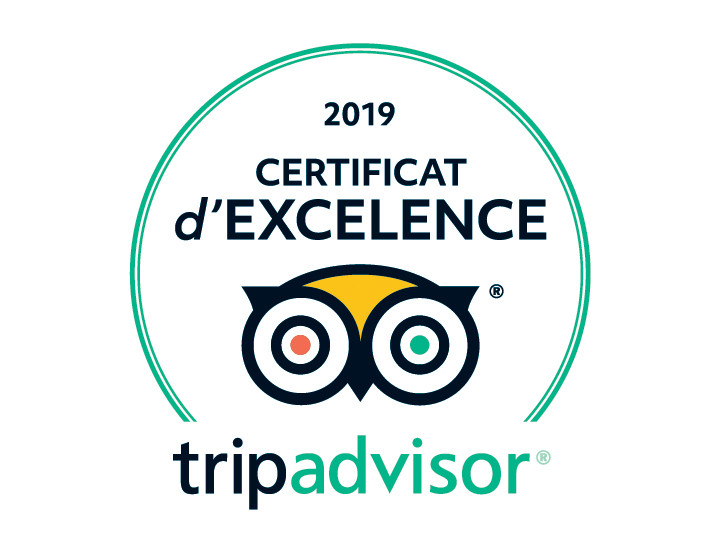 Certificate of Excellence Trip Advisor
Our Heritage sites & tourist activities
Visit to the Vannes country and the old town 
The megalithic sites of Locmariaquer and Gavrinis 
The Gulf of Morbihan in a boat (stopping at the île aux Moines) 
Ruins, monuments, historic architecture, medieval cities and cities rich in art and history in the Morbihan region.
Quiberon-Carnac
Belle Ile en Mer