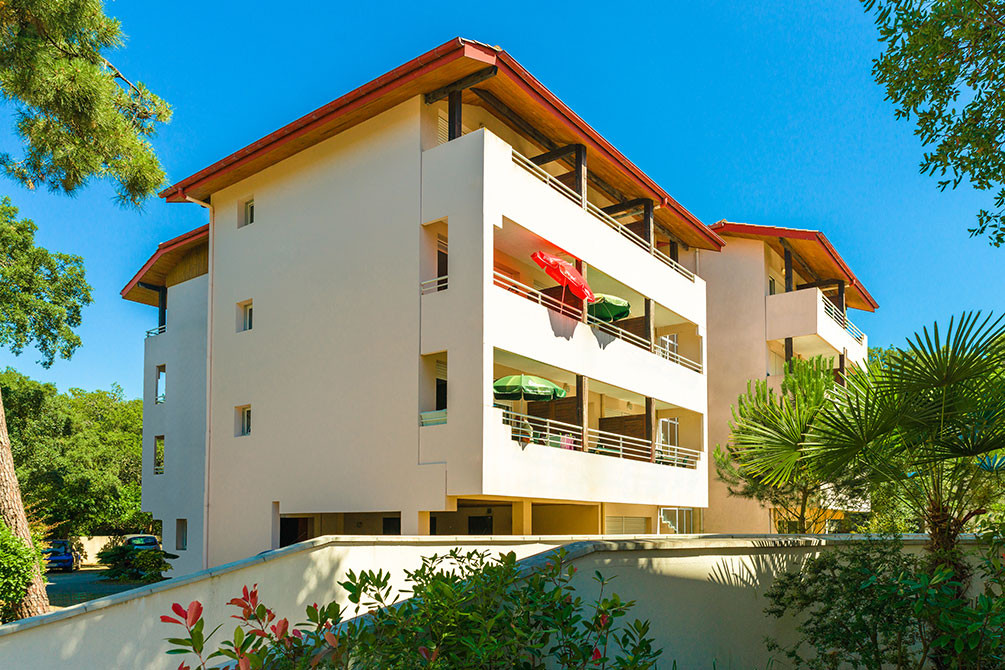 Self-Catering Resort HOSSEGOR VILLE *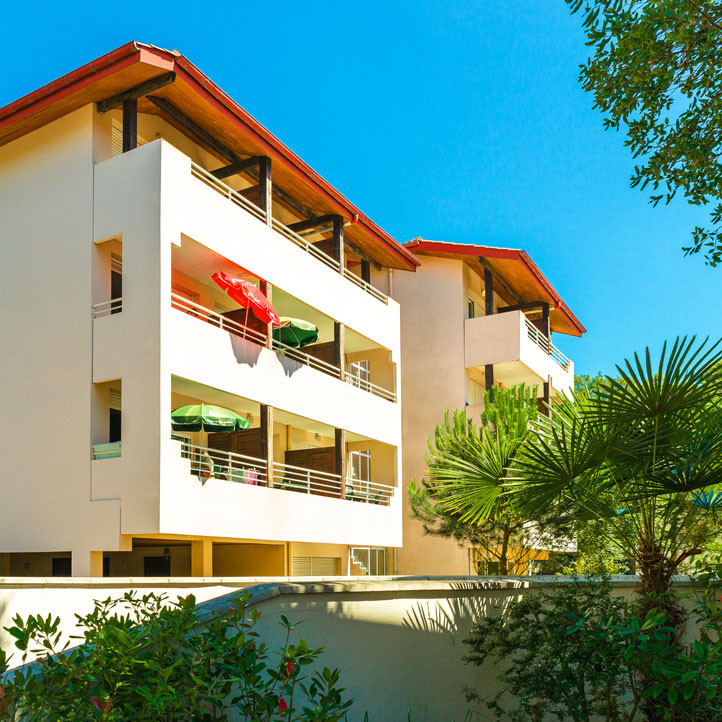 Accommodation & dining Self-Catering Resort * HOSSEGOR VILLE
On your wonderful holiday at the Hossegor self catering holiday resort in the Landes region, you will be staying in one of 33 studios, which are 25 m2 and for 3 or 4 people. This resort is located in a quiet part of town and gives you the option to make use of the services at the Hossegor Lac Holiday Village, and to taste regional flavours and local produce such as jams, duck and axoa d'Espelette (a meat stew). Make life simple and opt for the "7 dinner SelfCat pack" (optional extra)! It's such a pleasure to enjoy a delicious paella while gazing at the glistening waters of the marine lake from the "Vintage Surf"-style bar. The lake is just 2 minutes on foot from the Hossegor Ville self catering holiday resort*!
All our holiday accommodation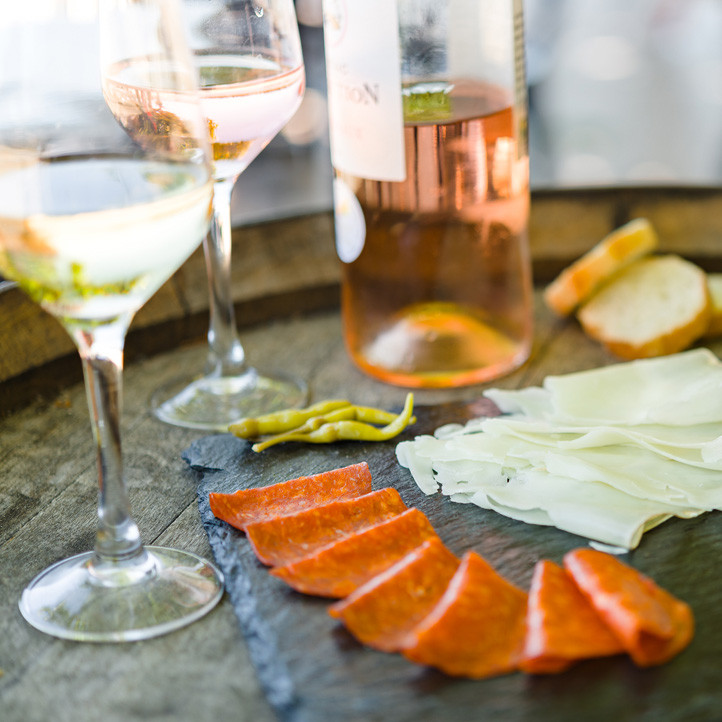 Dining
The sweetness of Hossegor on the plate
If you have chosen the "7 dinner SelfCat pack", you can enjoy local specialities in the dining area at the Holiday Village, with a view over the lake, like jams, duck, paella and axoa d'Espelette (a meat stew). Oyster and prawn tasting (optional extra). Rich and varied* wine cellar*. Alcohol abuse is harmful to health. Consume in moderation.